Crisp County Fire Rescue
Crisp County Fire Rescue (CCFR) is an all-hazards organization that responds to calls for fire suppression, emergency medical services, and other hazardous conditions impacting our community. The department provides countywide coverage from six strategically located fire stations across Crisp County. CCFR is comprised of full-time staff. CCFR has two investigators that investigate fires for the purpose of cause and origin determination.
Mission
The primary mission of the Crisp County Fire Rescue is to provide a range of programs designed to protect life and property of the Crisp County inhabitants from the adverse impact of fires, sudden medical emergency, or dangerous conditions created by man or nature.
Fire Chief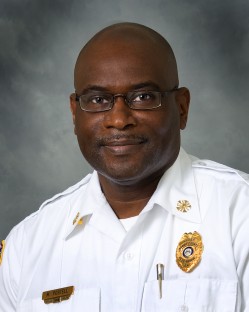 Fire Chief
CCFR Station One 112 Eddie Road
Cordele, GA 31015